The Website of Tsuyama Higashi High School


「行学一如」(ぎょうがくいちにょ:gyogaku ichinyo)
行 ( gyo ) means practice, and 学 ( gaku ) means learning. Our mission as a school is to provide learning opportunities through practice for our students.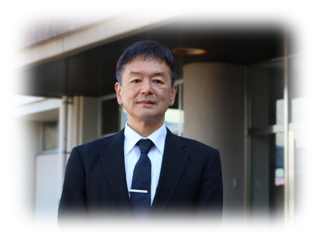 Yukinobu Andou


<Greeting>
Hello, everyone, welcome to the homepage of Tsuyama Higashi High School.

Our slogan is "Let's break out of our shell, and let's connect with people."
"Let's break out of our shell" ― We should not be satisfied with our current situation. We should constantly challenge ourselves and try new things. "Let's connect with people" ― We must make connections with people around us, and meet new people to cooperate and work together to solve problems. This slogan was created by our teachers, and we want our students to become such people. We are focusing on community contribution and community collaboration so that this school can be thought of as a school essential to this area.
Our school is built on a large site on the hill in Tsuyama City, which is in the northern part of Okayama Prefecture. Tsuyama City is surrounded by beautiful nature and it has a long history and culture. Therefore, it is a very suitable environment for education. Our school is a general high school which has three courses ― the general course, the nursing course, and the culinary course. The general course uses a credit system, and students can choose subjects they like from a wide range of options. Our students are working hard on studying and club activities. Thanks to them, it is currently highly valued as the most vibrant school in the northern region of Okayama prefecture.

Our school was established 75 years ago, and has been progressing with the support of our excellent students, its history, and tradition.

1200 Haida, Tsuyama-shi, Okayama 708-0822 Japan
TEL (0868)22-9307   +81-868-22-9307
FAX (0868)22-9308




Regular Course
200 students for each grade    total: 600 students

Advanced Course of Nursing
40 students for each grade    total: 80 students




From Okayama
<By Train>
Take the Tsuyama Line and get off at JR Tsuyama Station.
(About 1 hour and 5 minutes)

From Tottori
<By Train>
Take the Inbi Line and get off at JR Higashi Tsuyama Station
(About 1 hour and 10 minutes)

From Osaka
<By Bus>
Take a Chugoku Highway bus at Umeda bus terminal (near JR Osaka Station ) and get off at Tsuyama bus center.
(About 2 hour and 30 minutes)

From Tokyo
<By Train>
Take the Shinkansen [by bullet train] and get off at JR Okayama Station. Take the Tsuyama Line there and get off at JR Tsuyama Station.
(About 5 hours )
※It takes 9 minutes by car from JR Tsuyama station or JR Higashi Tsuyama station




General course
In this course, we emphasize developing basic academic ability. Through various learning activities and experience, students will come to understand a wide range of perspectives and develop human resources that contribute to society. These correspond to a wide range of career desires, from attending national universities and difficult-to-enter private universities, to employment for general corporations and civil servants.

Nursing course
Our five-year nursing training course consists of a three-year high school nursing course and a two-year advanced course. Students experience hospital practices, as well as classroom lectures at school. We aim to train nurses who are rich in human nature, rich in inquiry, interested in community medicine, and can contribute to the local community.

Culinary course
We are the only prefectural high school in Okayama that has this course; Students obtain their professional cooks license by the time they graduate. Students learn various kinds of knowledge and advanced cooking skills to become specialists. After graduation, some students work as cooks, while others go to advanced schools.




Athletic clubs
Track and Field   Volleyball   Soft Tennis   Basketball
Softball   Badminton   Kendo   Rhythmic Gymnastic
Soccer   Baseball   Table Tennis   Judo

Non-athletic clubs
Drama   Social Issues Research   Art   Broadcasting
Calligraphy   Wind Orchestra   English   Photo
Cooking